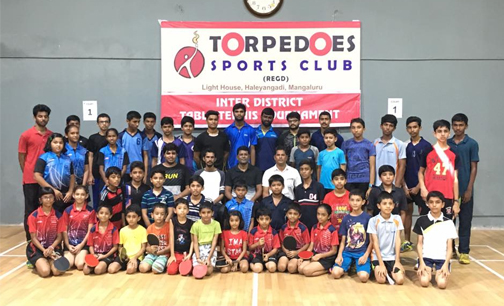 Who are we?
Club was started in the year 1980 by few local boys in the name of Torpedoes Cricket Sports Club and gradually the club started participating in tournaments and hosted some major cricket tournaments in the region.
In 2009, Torpedoes Sports Club was incorporated with objective of promoting and encouraging sporting talent in various sports. Today Torpedoues Sports Club has produced some of the finest sportsmen who have represented State, University and National teams.
Club is located in the Kundapura District of Karnataka, India. Today TCSC recognized as one of the best team in the state.Won more than 100 trophies at different level. We have a credit of organizing and hosting more than 25 major tournaments at Taluk, District, State and National level.
PASSION
Many young lads in the sports club, passionate to promote sports at various levels have motivated youth at different levels to participate in Cricket, TT, Badminton and Basketball games. In addition, Torpedoes Sports Club sponsored Sports Equipments and Uniforms for Government run schools to promote and encourage sports. At college level, TSC sponsored Inter College sports and Athletic meets. Hosted and sponsored Badminton, Volleyball inter school and inter college tournaments.
OTHER GAMES
Started with Cricket, now we have organized many coaching programmes other than Cricket such as Table Tennis, Badminton and Basketball. We are able to host many multi district Table Tennis and Badminton Tournaments. Apart from promoting various sports, TSC in association with HPCC, NMPT have organized National level Table Tennis and Badminton Events.
SPORTS ACADEMY
To set up a sport academy with various sporting facility was a dream of Torpedous Sprots Club. We have initiated and it is expected to finish in couple of months. We aim to have academy with sporting facility for Tennis, Cricket, Table Tennis and Badminton.
OUR FUTURE
Sponsoring the sports events, arrangement of best of coaching staff, latest sports equipments and many more.
MOTTO
To work hard with a motto to promote sports at all levels in all best possible way. Arrange and provide best coaching facility to today's youth. Coming together is the beginning. Staying together is progress. Working together is success.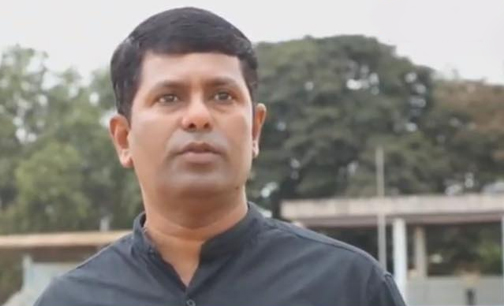 Gowtham Shetty is the founder of Torpedoes Sports Club, Halayangadi , that promises to usher in a new era of Sports Culture in Dakshina Kannada.He has had a highly successful and satisfying career as a Sportsperson since 1987. Currently working with Delhi Public School, MRPL, Mangalore as the Physical Director.During his 30 -year tryst with Sports in various capacities as a Player, Teacher, Coach , Mentor and Official he has many an achievements to his record.
Gowtham Shetty
Master in Physical Education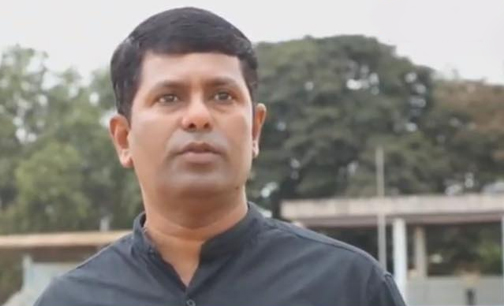 Won prizes in inter-college and University level Tournaments in various disciplines – Carrom, Chess, Table Tennis, Badminton, Kabbaddi, Foot Ball, Basket Ball, Volley Ball, Ball Badminton,Cricket. He has been in charge of coaching and mentoring young students in various disciplines and have been a back bone to their achievements. 1. Ashwin Padukone now a successful Table Tennis Coach, was coached by Gowham to reach National Level in Table Tennis. 2. Currently, two of his protégées: Ishani Harish and Satwika Rao have been Champion or Runner up in all State Ranking Table Tennis Tournaments. They are representing Karnataka in National Table Tennis Rankings.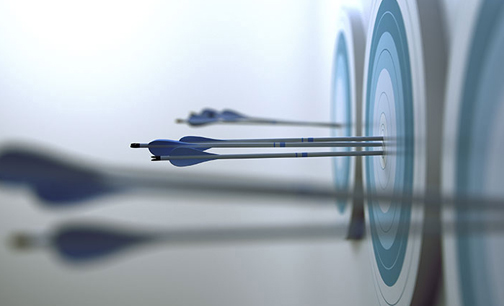 Spotting & nurturing young talent is a passion to him. Envisages in creating a talent in Table Tennis, which shall be world class and put Dakshina Kannada's name on the Sports Map of the World. Working tirelessly toward his goal of creating a talent base, he spends all his waking hours for the welfare of his young players. He leaves no stone unturned, for the benefit of his protégées. His love for his chosen field is such that he is 24/7.. 365 days breathing SPORTS. He would like to give back to his Passion.. Sports more than what he has gained from it. In the neighbourhood for various sports events he is invited for guidance and support which he without hesitation does for the love of sports.
Gowtham Shetty
Master in Physical Education
Achievements during School and College
His Vision &
Mission